Scale Aviation Modeller International Volume 21 Issue 1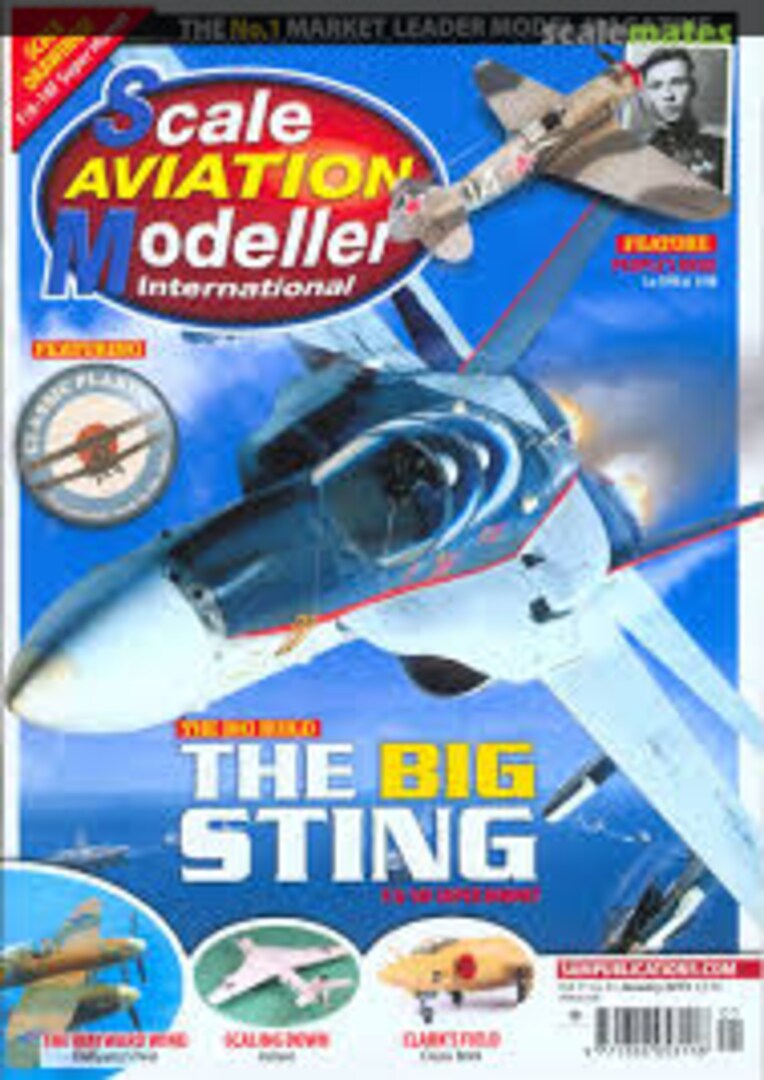 Table of contents
Build Report | Page 6

F/A-18F Super Hornet by Andrea Paternieri

USS Kitty Hawk CAT 4 Take off - 2007
F/A-18F Super Hornet
U.S. Navy Carrier-Borne Fighter/Attacker
Hasegawa 1:48
07238
(PT38)
2005 | New tool
Build Report | Page 18

People's Hero by Bill Bunting

A Soviet Fighter in 1/48
La-5FN
Eduard 1:48
1183
2013 | Changed parts
Build Report | Page 22

The Wayward Wind by Rick Greenwood

Building Trumpeter's new Westland Whirlwind
Build Report | Page 28

Valiant out of the Blue by Andy McCabe

Building the Mikro-Mir kit
Build Report | Page 32

By the Sign of the Skull and Cross-kits by Dick Clark

Combining the Matchbox and Airfix kits to get an Operational Granby aircraft.
Build Report | Page 38

Heron's Above - A Very Long Journey by Andy Hazell

building classic plastic
Build Report | Page 41

Vickers Test Bed by Adam Rehorn

Building the Matchbox Vickers Wellesley Mk. 1.
Reference | Page 45

From Swingers to Stingers by Andy Evans

How the RAAF swapped its F-111s for F/A-18F Super Hornets
Build Report | Page 56

Building David's Shield by Raymond Ball

Building the new KP Avia S-199
Avia S-199
"Messer/Sakin"
Kovozávody Prostějov
(KP)
1:72
KPM0006
2014 | Changed parts
Build Report | Page 60

Upgraded Typhoon by David Francis

Part 2 of building the new Airfix kit with aftermarket in time for Scalemodelworld 2015.
Review | Page 70

Focke-Achgelis Fa330 by Paul Gilson
Review | Page 70

C-140A Jetstar by Mike Verier
Review | Page 71

Arado Ar 96B-1 by Geoff Pike
Review | Page 71

Airbus A320 by Andy McCabe
Build Report | Page 84

Twice Lightning by Andy McCabe

Building Kitty Hawk's F-35C
Build Report | Page 88

Confusion and delay by Gary Hatcher

Building two Eduard Fw 190s
Fw 190A-8/R2
ProfiPACK
Eduard 1:48
8175
2007 | Changed decals