Offline
Tamiya Model Magazine 124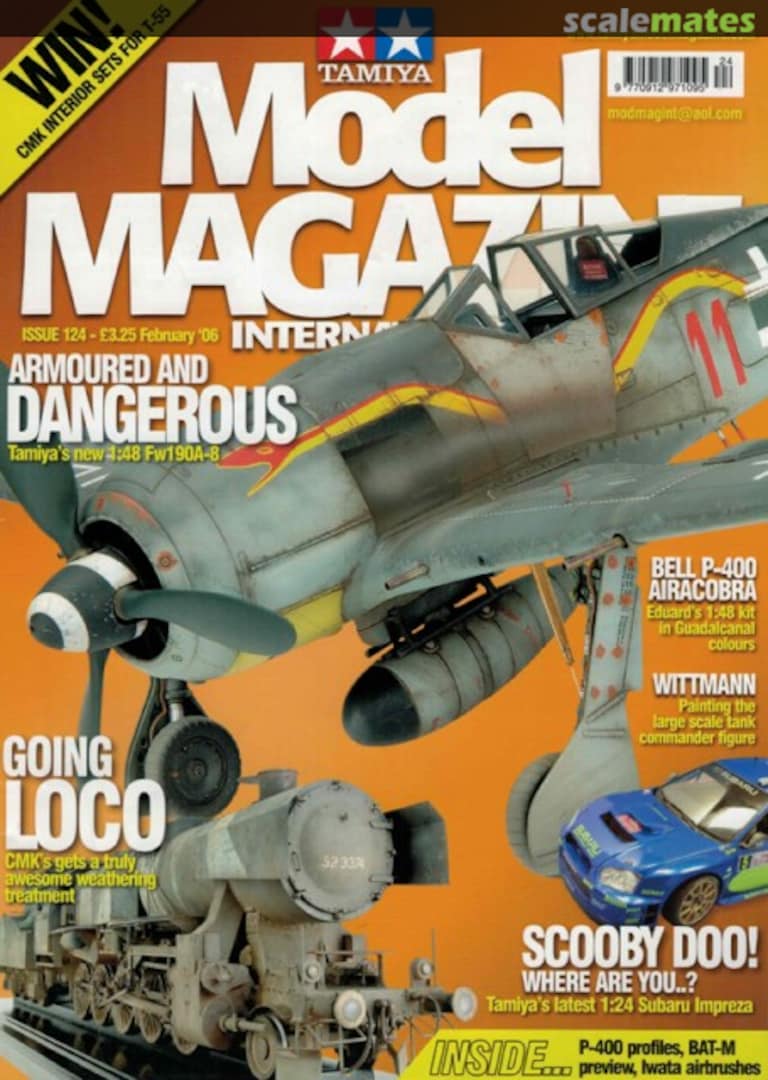 Issue
Table of contents
Page 4
News
News desk
News snippets from the modelling world
Page 6
Gallery, 1:35
Going loco
by Phil Stutcinskas
Phil Stutcinskas takes on CMK's mighty Type 52 Kriegsloco, and wins! Check out this astonishing weathering job
+
Page 14
Gallery, 1:48
Return to Guadalcanal
by Frank Oudin
Another look at Euard's excellent P-400, with RJC profiles
+
Page 20
Gallery, 1:24
Scooby, where are you?
by Patrick Watson
Yes, it's another blue Impreza with gold wheels - but this one is particularly nicely done, complete with carbon decalling...
+
Page 28
Gallery, 1:16
Painting by numbers
by Robert Doepp
A painting guide for Kirin's large scale Michael Wittmann figure
+
+
Page 32
Gallery, 1:48
Armoured and dangerous
by Marcus Nicholls
Tamiya's Fw190A-3 gets a sprue of new parts and hey presto - we have an A-8! Check out this armoured beast in detail...
+
Page 40
News
Book reviews
Our regular reviews of new modelling related titles
Page 44
Gallery
New releases kits
A selection of newly issued full kits for your delectation
Page 48
Review, 1:35
... To the bat cave!
Panzershop's highly detailed kit of this Soviet engineering tractor previewed
+
Page 52
Review
Start at the top
Iwata's afforable Revolution and Eclipse airbrushes reviewed
Page 54
News
New releases accessories
The latest aftermarket goodies for your modelling projects
Page 58
Editorial
Postbag
Your views in print plus 'Recommended Reading'
Page 66
Editorial
Last word
A classic WW2 image plus some superb resin nuts and bolts
Stash