Offline
Model Military International 7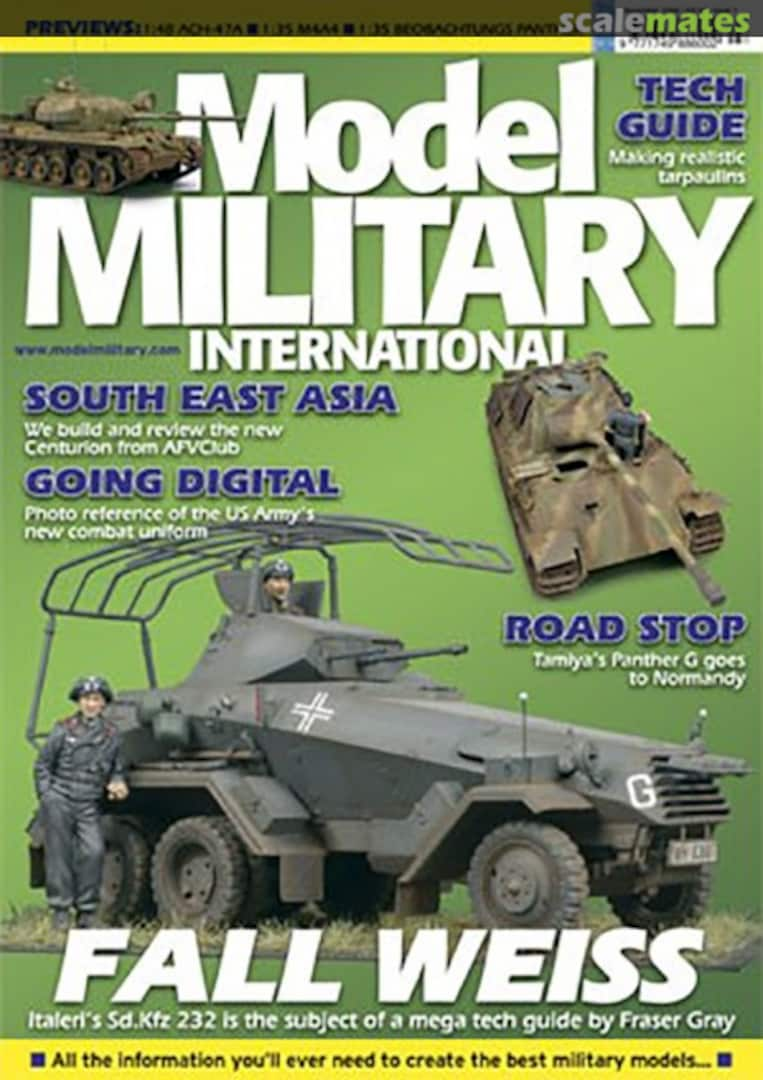 Issue
Table of contents
Page 4
News
Newsline
November'06
Page 6
Review, 1:48
QUARTER SCALE GO GO BIRD
by Paul Egerton
Paul Egerton takes a peek at the all new 1:48 Chinnok from Italeri
+
Page 8
Gallery, 1:35
FALL WEISS
by Fraser Gray
Fraser Grey brings Italeri's Sd.Kfz 232 to life with another of his helpful and informative tech guides...
Page 16
Gallery, 1:35
SOUTH EAST ASIA
by Sam Dwyer
Sam Dwyer gets his hands on AFV Clubs Centurion Mk5/1, as used by the RAAC in Vietnam
+
+
+
Page 22
Reference, 1:1
FULL SIZED CENTURION
by Sam Dwyer
A walk around of the full sized Centurion to help anyone about to build one themselves, Puckapunyal Centurion Reference.
Page 28
Gallery, 1:35
ROAD STOP
by Dean Allison
Dean Allison updates Tamiyas early Panther G and recreates the scheme based on a well-known photo. Diorama feature
Page 34
Reference
GOING DIGITAL
by Ralph Zwilling
References the US Army's new Army Combat Uniform
Page 40
Gallery, 1:35
RUSSIAN BEAUTY
by John Murphy
The Editor builds MiniArt's Soviet T-70 light tank and gives it a home on a Monroe Perdu base...
Page 46
Review, 1:35
M4A4
by Keith Goldsworthy
We take a peek at Resicast's latest version of the Sherman... 35.177 discontinued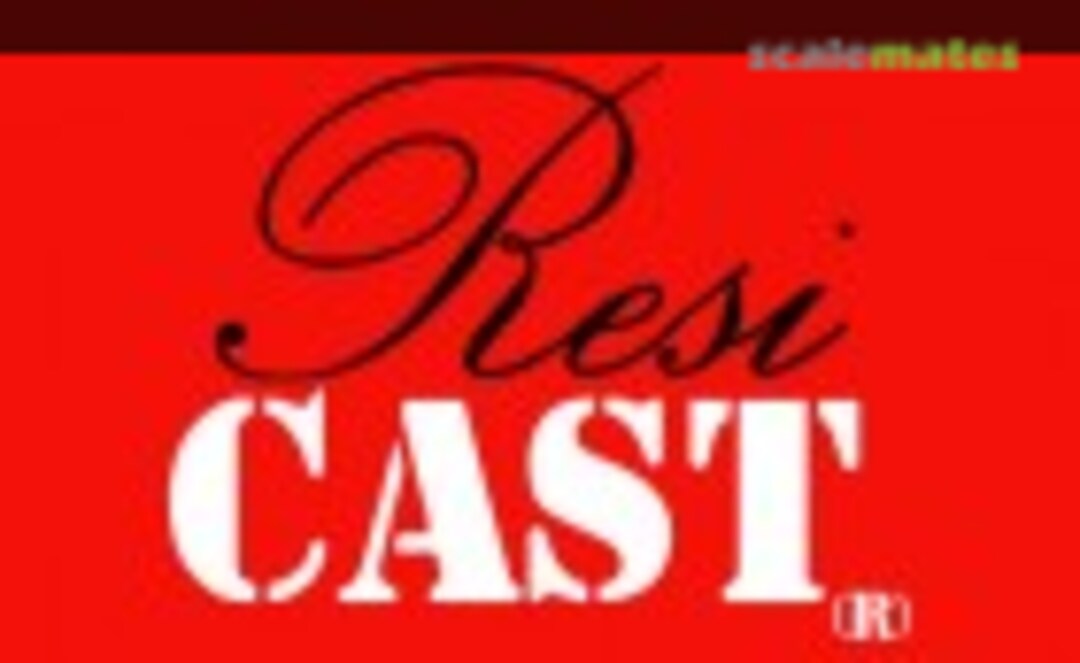 +
Page 50
News
Figures
A round-up of the latest figured sets on release...
Page 52
Review, 1:35
OP PANTHER
by Darren Thompson
Darren Thompson gives us his initial impression of this one of a kind example of the famous Panther tank from ICM...
+
Page 53
Review, 1:72
MODELS TO GO
by David Knight
David Knight reviews the latest pre-built small scale armour
Page 54
Tips & Tricks
COVER STORY
by Brian Balkwell
Tech Guide Brian Balkwell shows how to make cheap, simple and very realistic tarpaulins out of tissue
Page 58
News
Incoming
New kits, products and accessories get our initial thoughts
Page 66
Editorial
KEEP 'EM COMING
by John Murphy
The Last Post, The manufacturers are really spoiling us at the moment
Stash