Scale Modeling WW2
1/35 German Camouflage Uniforms-retail edition
Pavel Beranek - Step-By-Step Nr. 1
Facts
Title:

Scale Modeling WW2 1/35 German Camouflage Uniforms-retail edition

Author:

Pavel Beranek

Illustrator:

Branislav Lukacovic Jaume Ortiz Forns

Editor:

Jan Balcar Lucie Samohylova Jan Kochert

Series:

Volume:

No. 1

ISBN-13:

9 788011 025106

Format:

Hardcover

Pages:

288 pages

Language:

English

Released:

2023

Publisher:

Topic:
Reviews
We found 3 review(s) of this book Scale Modeling WW2 (#1) by Pavel Beranek on the web: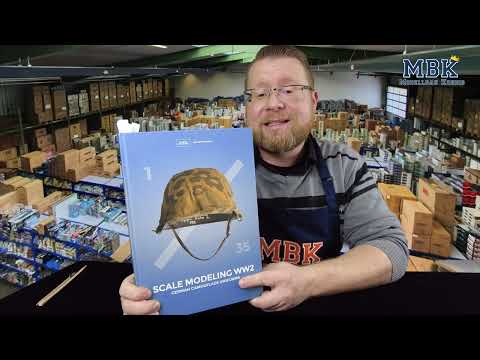 Modellbau-Koenig
Related books
Gerhard Türke
Ein Ritterkreuzträger aus dem Kessel von Stalingrad
Ritterkreuzträger Profile No. 5
Ralf Schumann
2007
Arnold Huebner
Der erste Gefreite des Afrikakorps mit Ritterkreuz
Ritterkreuzträger Profile No. 7
Ralf Schumann
2008
Stash
Wishlist
(4 mates)
Stash
(3 mates)
News Feed
The newsfeed doesn't contain any items.
More about German soldiers (WW2)
Search for German soldiers (WW2) and quickly find all products, articles, walkarounds and books related to this topic.