LEOPARD 2 in der Bundeswehr
Entwicklung, Einsatz und alle Varianten des Kampfpanzers Leopard 2 und der Leopard 2-Unterstützungsfahrzeuge Bundeswehr
Frank Lobitz
Facts
Title:

LEOPARD 2 in der Bundeswehr Entwicklung, Einsatz und alle Varianten des Kampfpanzers Leopard 2 und der Leopard 2-Unterstützungsfahrzeuge Bundeswehr

Author:

Frank Lobitz

Format:

Hardcover

Pages:

320 pages

Dimensions:

297×210

Language:

German

Released:

2023

Publisher:

Topic:
Reviews
We found 1 review(s) of this book LEOPARD 2 in der Bundeswehr (#) by Frank Lobitz on the web: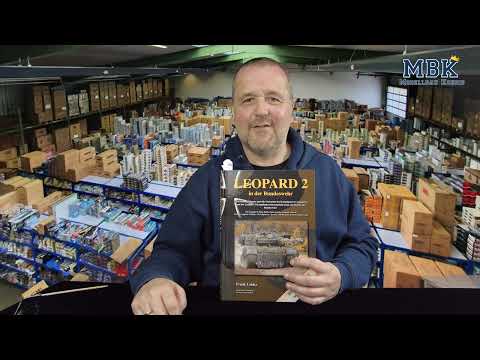 Modellbau-Koenig
Related books
Leopard - 2A4
Medios acorazados españoles No. MAE300
Javier de Mazarrasa
2001
Leopard 2
sein Werden - seine Leistung
Paul-Werner Krapke
1986
Leopard 2 A5
Euro-Leopard 2
Waffen-Arsenal No. Special Bd. 17
Michael Scheibert
1996
Finnish LEOPARDs
The Finnish Army Leopard 2 A4 MBT, 2R AEV and 2L AVLB
International Special No. 8005
Andreas Kirchhoff
Stash
Wishlist
(2 mates)
Stash
(1 mates)
News Feed
The newsfeed doesn't contain any items.
More about Leopard 2
Search for Leopard 2 and quickly find all products, articles, walkarounds and books related to this topic.