Star Destroyer (Lighting Model)
First Production Limited
Bandai Spirits | No. 5057625 | 1:5000
Fatos
Marca:

Título:

Star Destroyer (Lighting Model)

First Production Limited

Número:

5057625

(Também listado como 2466992)

Escala:

1:5000

Tipo:

Kit completo

Lançado:

2019 Peças novas

Código de barras:

4573102576255

(EAN)

Embalagem:

Caixa rígida (abertura pelo topo)

Tópico:
Conteúdo
Dimensões:
592x393x75 mm (23.3x15.5x3 inch)
Peso:
1192 g (2.63 lbs)
Linha do tempo do produto
História completa »
Instruções
Download 3278Kb (.pdf)
Mercado
Online shops
Alternative SKUs for Bandai Spirits 5057625:
G5057625 | BAN5057625
Nota: Preços e disponibilidade são apenas indicações. Verifique se o produto realmente corresponde à entrada!
Produtos relacionados
Avaliações
External reviews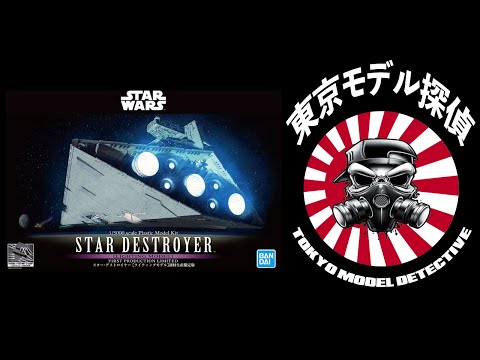 Avaliação
Tokyo Model Detective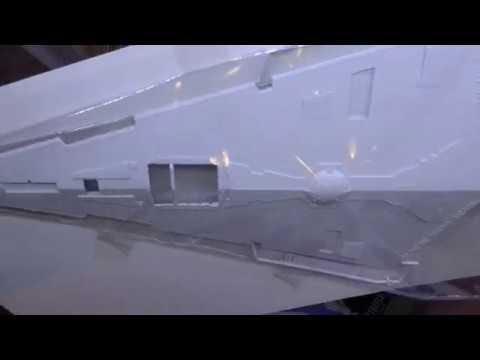 Avaliação
badgrendels
All reviews » (5 no total)
Comentários
Maurin Krüger
Youtube Video
1
Cody Kwok
It turns out there are two ways to light the kit, the default way where you just have the light ooze out of the holes from the LEDs, and the traditional and more labor intensive one where you use fiber optics (not included). The optimization they've done for you is they included some clear parts where you can stick the FO in. The included booklet by Model Graphix has a SBS guide (english/japanese) of how to do this. The booklet didn't do a good job of differentiating the final outcome (it doesn't want to say the original way is bad of course), but I think FO is by far the better option. But tons more work so back to the stash it did.
7 October 2019, 18:16
Treehugger
Ooh, what is this? 🙂 I would guess a 30-35 cm long model.
Demigod
Word on the street is there will be the lighted premium version and a cheaper version without the lighting kit.
5 May 2019, 09:56
Jdalianis
@ Demigod: Yes the lighted version is about 50% more than the unlighted one. The lighted one is supposed to include a special booklet and have clear parts (duh!).
If Bandai had done this a year and a half ago I would have grabbed one. As it is I spent a lot of time super detailing and lighting the Revell kit (which is slightly bigger than Banadai's) and then I bought the Zvezda with all the Resin and PE aftermarket items along with a lighting kit. The Zvezda is almost twice the size of Bandai. I love Bandai and have all their smaller Star Wars kits but this came too late for me. I will pass.
7 May 2019, 05:21
Star destroyer Imperial-class