Grumman F-14A Tomcat
Tamiya | No. 61114 | 1:48
Fatos
Marca:
Tamiya
Título:
Grumman F-14A Tomcat
Número:
61114
Escala:
1:48
Tipo:
Kit completo
Lançado:
2016 | Lançamento inicial - produto novo
Código de barras:
4950344611140

(EAN)

Tópico:
Grumman F-14 Tomcat » Jatos (Aeronave)
Marcações
Grumman F-14 Tomcat
Grumman F-14A Tomcat
US Navy (1794-now)
VF-2 Bounty Hunters

BuNo 159625 NK201

(Cdr. Jo Creighton)


1976

- USS Enterprise
Light Gull grey

FS16440

, Gloss White

FS17875

VF-84 Jolly Rogers

BuNo 160393 AJ200

(CAG Rob Ferguson)


1979

- USS Nimitz
Light Gull grey

FS16440

, Gloss White

FS17875
نیروی هوایی ارتش جمهوری اسلامی ایران (Islamic Republic of Iran Air Force 1979-now)
3-6079




1980

- Tactical Fighter Base 8


FS30279

FS30140

FS34079

FS36622
Conteúdo
Árvore de plástico, Decalque (dágua), Máscara
Linha do tempo do produto
Instruções
Mercado
Outras moedas

Trade & swap
Alternative SKUs for Tamiya 61114:
4950344611140 | TA61114 | TAM-61114 | 61114 | M61114 | TAMIYA61114 | 74-T61114 | T61114 | TAM61114 | TAM61114ST | TM 61114
Nota: Preços e disponibilidade são apenas indicações. Verifique se o produto realmente corresponde à entrada!
Avaliações
External reviews
Estoque
Lista de Desejos
(374 companheiros)
Estoque
(698 companheiros)
Iniciado
(30 companheiros)
Revistas
Este produto é destaque nas seguintes edições da revista de modelos..
Produtos relacionados
Detail and Conversion sets
Decals
Figures
Masks
Nameplates
Walkarounds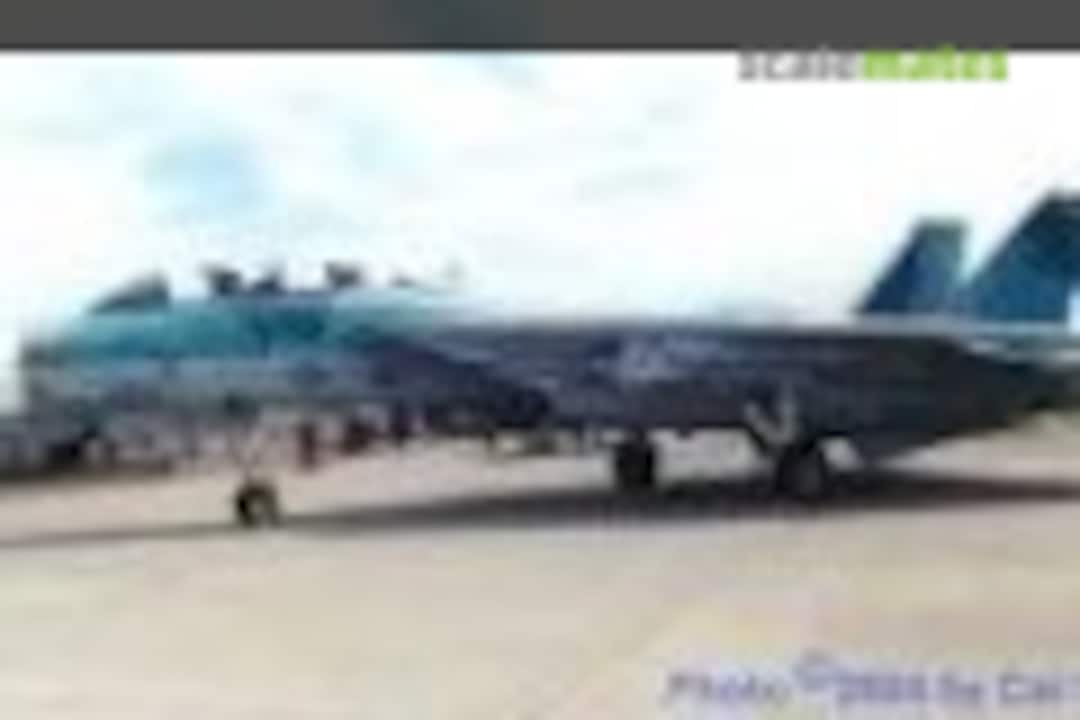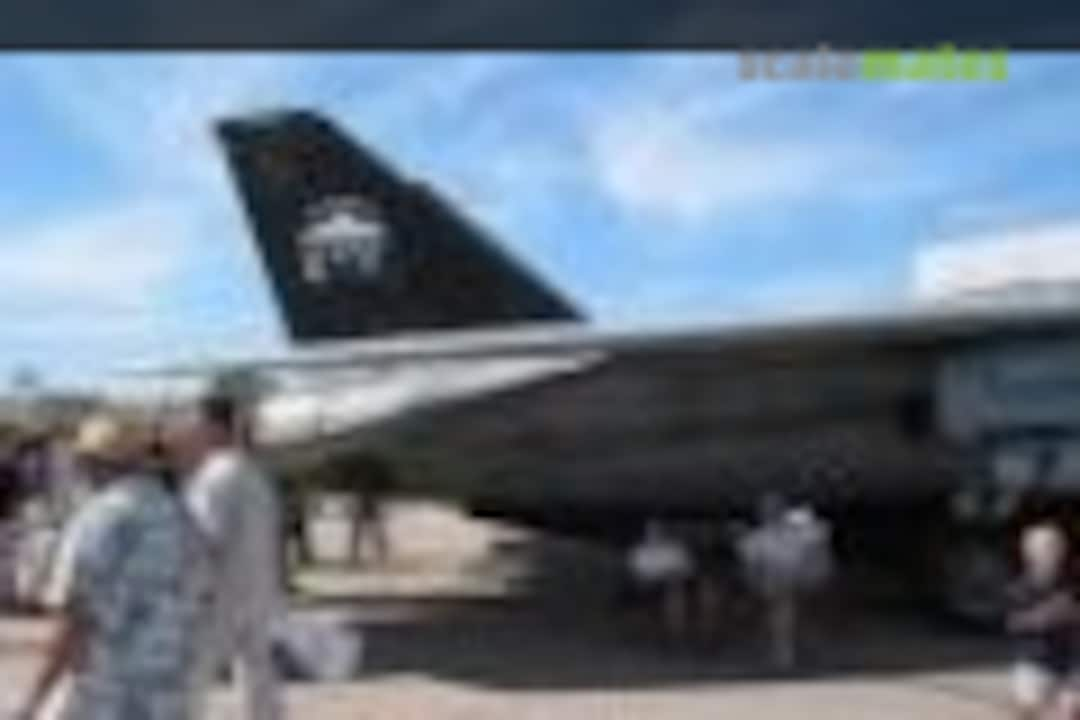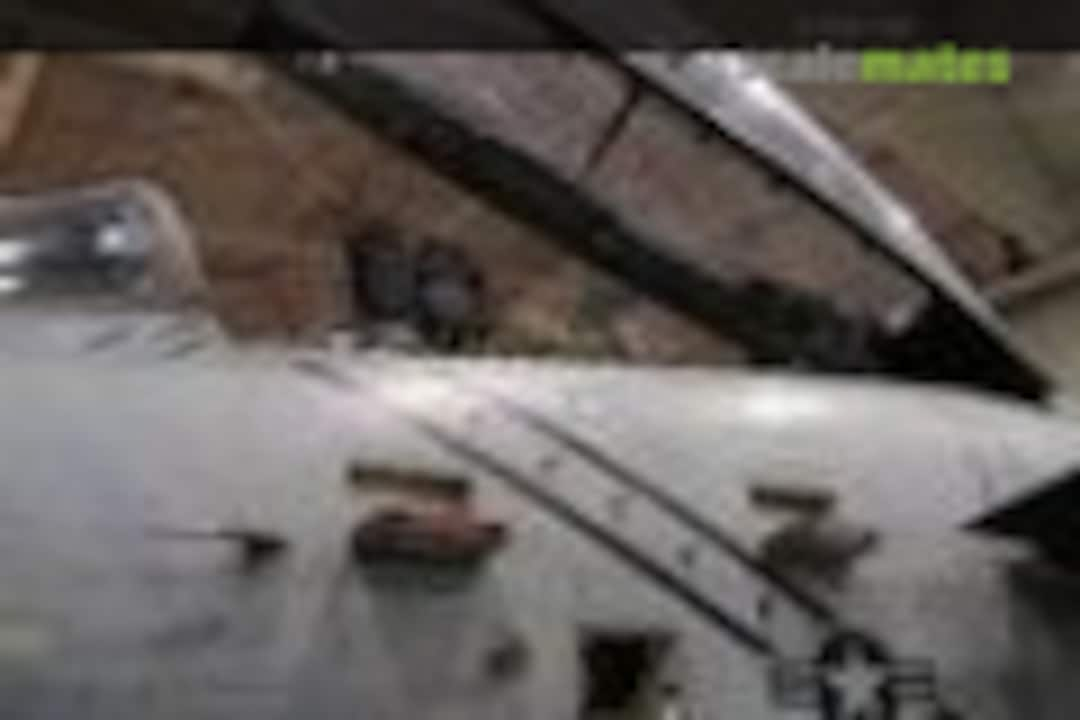 Todos os <em>walkarounds</em> » (24 no total)
Galeria
Todos os artigos » (16 no total)
Notícias
Albyn Roman II
I added this to my stash recently but am going to wait until I improve some of my modeling skills a bit first, only because i hear this is such an amazing kit and I want to be able to do it justice. This one will be a special build because my Great Uncle Vincent recently passed and he was one of the drafters at Grumman during the original design phase of this amazing jet! I will probably inscribe a goodbye message on the interior of the body somewhere...
26. June 2019, 19:07
Patrick Hagelstein
Whow, that's something special. In that case, I can totally understand you want to do this kit, and especially him, justice.
26. June 2019, 19:17
Markus Antonius
Is there any chance to build it with gears up without any problems?
11. May 2018, 06:17
Patrick Hagelstein
Shouldn't be any problem. The doors are all separate and knowing Tamiya in exactly the same size as their corresponding openings.
11. May 2018, 08:01
Markus Antonius
ok, but it is not intended in the instructions? thanks anyway 🙂
11. May 2018, 09:54
Patrick Hagelstein
Who needs instructions anyway?...
11. May 2018, 13:16
David Suhadolc
Saw it in the window at Tamiyas factory store Tokyo. I have a completed Revell kit from 18 years ago, but seeing Tamiya's almost made me break the bank and buy it on the spot!
20. March 2017, 18:21
Roy McKay
Is the boat tail fairing correct for the VF-1 plane? It's right for the other two for sure but I thought Enterprise's Tomcats had the early fairing until they went overall gull grey. Also are the early fin stiffeners correct for the Nimitz bird?
7. October 2016, 23:52
Murad ÖZER
no mention of a tomcat so far from the tamiya booth:
Youtube Video
27. September 2014, 21:04
Torben H.
In two weeks, after the All Japan Model & Hobby Show, we will hopefully be sure.
11. September 2014, 16:26
11. September 2014, 20:13
Mais sobre o Grumman F-14 Tomcat jet
Grumman F-14 Tomcat
Este tópico é categorizado em: Aeronave » Jatos » Grumman F-14 Tomcat