The Messerschmitt Me 262
A Complete Guide To The Luftwaffe's First Jet Fighter
Richard A. Franks - Airframe & Miniature Nr. 1 Second Edition
Facts
Tittel:

The Messerschmitt Me 262 A Complete Guide To The Luftwaffe's First Jet Fighter

Forfatter:

Richard A. Franks

Serie:

Volum:

Nr. 1 Second Edition

ISBN-10:

1912932156

ISBN-13:

9781912932153

Format:

Heftet

Sider:

180 pages

Dimensjoner:

290×210×30

Språk:

English

Utgitt:

2021

Utgiver:

Tema:
Anmeldelser
We found 9 review(s) of this book The Messerschmitt Me 262 (#1 Second Edition) by Richard A. Franks on the web: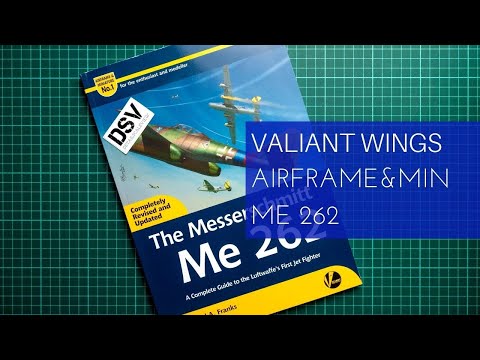 DetailScaleView
Do you know a review which is not yet listed? Please
Login
to add it.
Relaterte bøker
We are aware of 10 similar reference publications related to "Messerschmitt Me 262".
Me 262
Entwicklung, Erprobung und Fertigung des ersten einsatzfähig...
Willy Radinger, Walter Schick
2004
Samling
Ønskeliste
(7 venner)
Samling
(28 venner)
Nyhetsstrøm
The newsfeed doesn't contain any items.
Mer om Messerschmitt Me 262
Search for Messerschmitt Me 262 and quickly find all products, articles, walkarounds and books related to this topic.