The Messerschmitt Bf 109
Late Series (F to K including the Z Series) 2nd edition
Richard A. Franks - Airframe & Miniature Nr. 11
Facts
Titel:

The Messerschmitt Bf 109 Late Series (F to K including the Z Series) 2nd edition

Schrijver:

Richard A. Franks

Serie:

Volume:

Nr. 11

ISBN-13:

9781912932269

Format:

Paperback

Paginas:

256 pages

Afmetingen:

DIN A4

Taal:

English

Uitgegeven:

2022

Uitgeverij:

Onderwerp:
Beoordelingen
We found 5 review(s) of this book The Messerschmitt Bf 109 (#11) by Richard A. Franks on the web: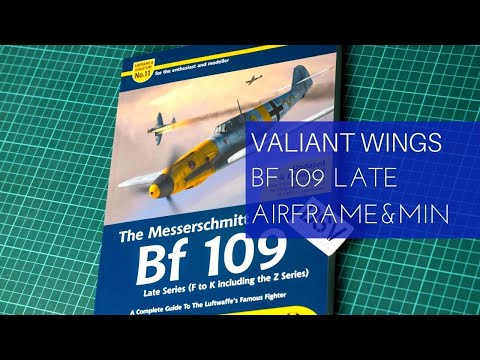 DetailScaleView
Do you know a review which is not yet listed? Please
Login
to add it.
Gerelateerde boeken
We are aware of 10 similar reference publications related to "Messerschmitt Bf 109".
The Messerschmitt Bf 109
Early Series (V1 to E-9 including the T-Series)
Airframe & Miniature Nee. 5
Richard A. Franks
2013
Stash
Verlanglijst
(4 mates)
Stash
(7 mates)
Newsfeed
The newsfeed doesn't contain any items.
Meer over Messerschmitt Bf 109
Search for Messerschmitt Bf 109 and quickly find all products, articles, walkarounds and books related to this topic.