2001: A Space Odyssey Discovery XD-1
Nuclear powered deep space research spacecraft
Moebius Models | N° 2001-3 | 1:144
Statistiques
Marque:

Titre:

2001: A Space Odyssey Discovery XD-1

Nuclear powered deep space research spacecraft

Numéro:

2001-3

Échelle:

1:144

Type:

Maquette complète

Sorti:

2017 Nouvel outillage

Code à barre:

0854006005602

(EAN)

Emballage:

Boîte rigide (ouverture par le haut)

Sujet:
Marquages
Discovery XD-1
2001: A Space Odyssey
United States Astronautics Agency
Discovery I

XD-1

(Dr. David Bowman/ Hal)


2001

Project Jupiter - Jupiter Orbit (Result: Failed)
White
Contenu de la boîte
Grappes de plastique, Décalcomanie (à l'eau), Métal
Dimensions:
370x310x78 mm (14.6x12.2x3.1 inch)
Poids:
1160 g (2.56 lbs)
Chronologie du produit
Nouvel outillage
Historique complet »
Instructions
Télécharger 0Kb (.pdf)
Place de marché
Boutiques en ligne
SKU alternatifs pour Moebius Models 2001-3:
MOE20013 | MMK2001-3 | MO2001-3 | MOE2001-3 | MOE-2001-3
Remarque: Les prix et la disponibilité ne sont qu'indicatifs. Vérifiez également si le produit correspond réellement!
Produits connexes
Tous les produits associés » (12 au total)
Avis sur le contenu de la boîte
Examens externes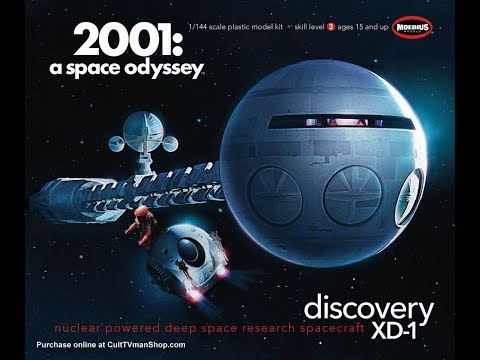 La revue
Brad hair
Tous les avis » (6 au total)
Magazines
Projets
Galerie
Discovery XD-1
Moebius Models 1:144
par Aaron Skinner sur FineScale Modeler
Commentaires
Timothy Flaherty
To Be Built.
11 December 2020, 04:02
Treehugger
Interesting! 🙂
29 July 2017, 14:54
Discovery XD-1