Razor Crest
AMT | N° | 1:72
Statistiques
Marque:

Titre:

Razor Crest

Échelle:

1:72

Type:

Maquette complète

Sorti:

2022 Nouvel outillage

Sujet:
Chronologie du produit
Nouvel outillage
Historique complet »
Place de marché
Aucun de nos partenaires ou magasins partenaires n'a ceci en vente actuellement.
Produits connexes
There are no related products covering the "Razor Crest" in 1:72.
Avis sur le contenu de la boîte
External reviews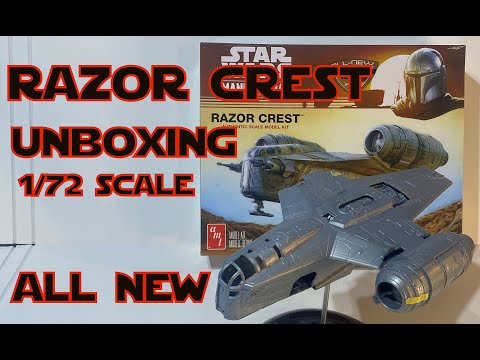 La revue
AllScaleTrek Preview Builds
Commentaires
Irving González
En ese momento Revell sintió el verdadero terror!
6 June 2021, 08:11
el curioso
Irving González, no sépor qué ha de aterrorizarse Revell. Toooodo el mundo habla del Razor Crest de Revell, e incluso hay por la red imágenes de las piezas y tienen muy buen detalle.
Nadie habla del Razor crest de AMT. Supongo que la razón es que tiene una fama malísima con sus kits, que nunca han sido de máximo nivel, mientras Revell ha tenido y tiene kits de primer nivel.
Creo que quien tiene que temblar de miedo es AMT.
24 October 2021, 17:12
Gareth Burge
Interesting to see how this will compare with the Revell version around the same time...
3 7 June 2021, 09:38
Haro Rotl
My standard experience with SF subjects by AMT is that after the licence has been paid for, there are no resources left for a first-class model kit. My money is on Revell.
6 10 June 2021, 19:06
Razor Crest