The Heinkel He 162
A Detailed Guide To The Luftwaffe's Volkjäger
Richard A. Franks - Airframe Album Nr. 13
Facts
Title:

The Heinkel He 162 A Detailed Guide To The Luftwaffe's Volkjäger

Author:

Richard A. Franks

Series:

Volume:

Nr. 13

ISBN-10:

0-9957773-4-9

ISBN-13:

978-0-9957773-4-7

Format:

Paperback

Pages:

84 pages

Dimensions:

210×297

Language:

English

Released:

2018

Publisher:

Topic:
Reviews
We found 10 review(s) of this book The Heinkel He 162 (#13) by Richard A. Franks on the web:
Unknown channel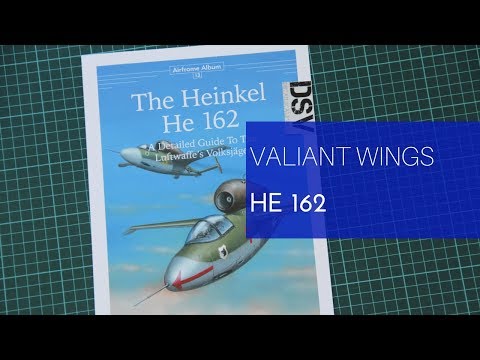 DetailScaleView
Do you know a review which is not yet listed? Please
Login
to add it.
Related books
We are aware of 10 similar reference publications related to "Heinkel He 162".
Heinkel He 162 Spatz
From Drawing Board to Destruction: The Volksjäger
Luftwaffe Classics Nr. 17
Robert Forsyth, Eddie J. Creek
2009
Heinkel He 162
An Illustrated Series on Germany's Experimental Aircraft of ...
David Myhra
1999
Heinkel He162
Die Geschichte des legendären "Volksjägers"
FLUGZEUG Profile Nr. 35
Manfred Griehl
1998
Stash
Wishlist
(7 mates)
Stash
(32 mates)
News Feed
The newsfeed doesn't contain any items.
More about Heinkel He 162
Search for Heinkel He 162 and quickly find all products, articles, walkarounds and books related to this topic.